New Company Movie
How It's Made: Klein Kromhof Wood Shavings
We ofter hear that people don't know how the Klein Kromhof shavings are made. With this video we would like to give you an insight on the whole process from forest to the stables!

Enjoy watching!
We wish you all a Happy and Prosperous 2023!
Extreme Volume Wood Shavings for FEI World Championships Herning – Denmark 2022
Klein Kromhof will deliver the shavings for the World Cup in Herning.
We wish all riders and visitors a great event!
Klein Kromhof new official bedding partner of

Tops International Arena

At Tops International Arena they only offer the best and that's why they have chosen Klein Kromhof Shavings as their official bedding partner.

All the horses at Tops International Arena and Stal Tops are guaranteed a comfortable, eco-friendly, dust and bacteria free bed provided by Klein Kromhof.

More at: TOPS International Arena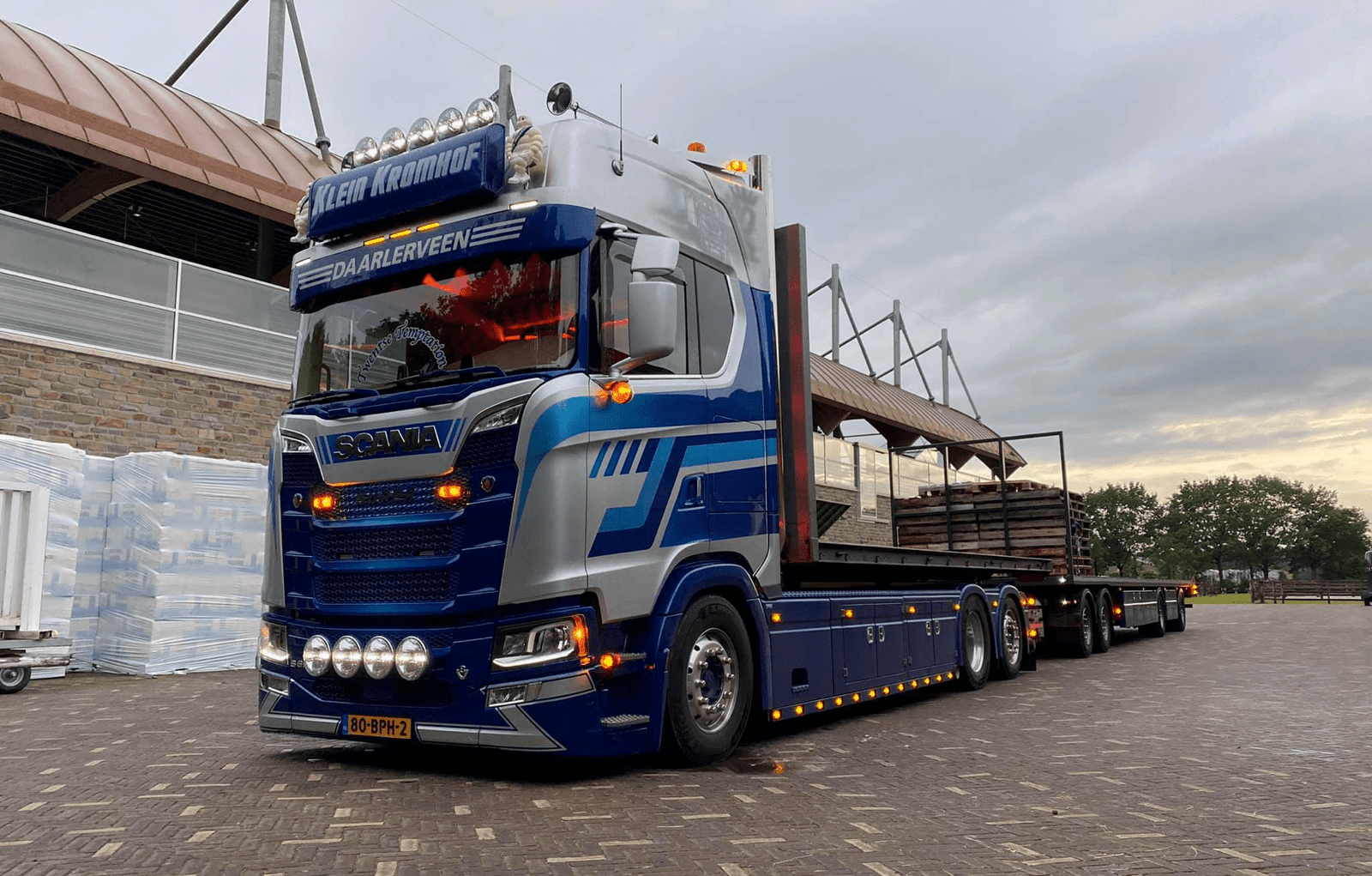 Klein Kromhof's updates
Best wishes for 2021!
Another innovation in our production process
Taking the large shavings: EXTREME VOLUME WOODSHAVINGS to another level: free of wood residues.
2019 is almost to an end!
We wish you all a happy healthy and successful 2020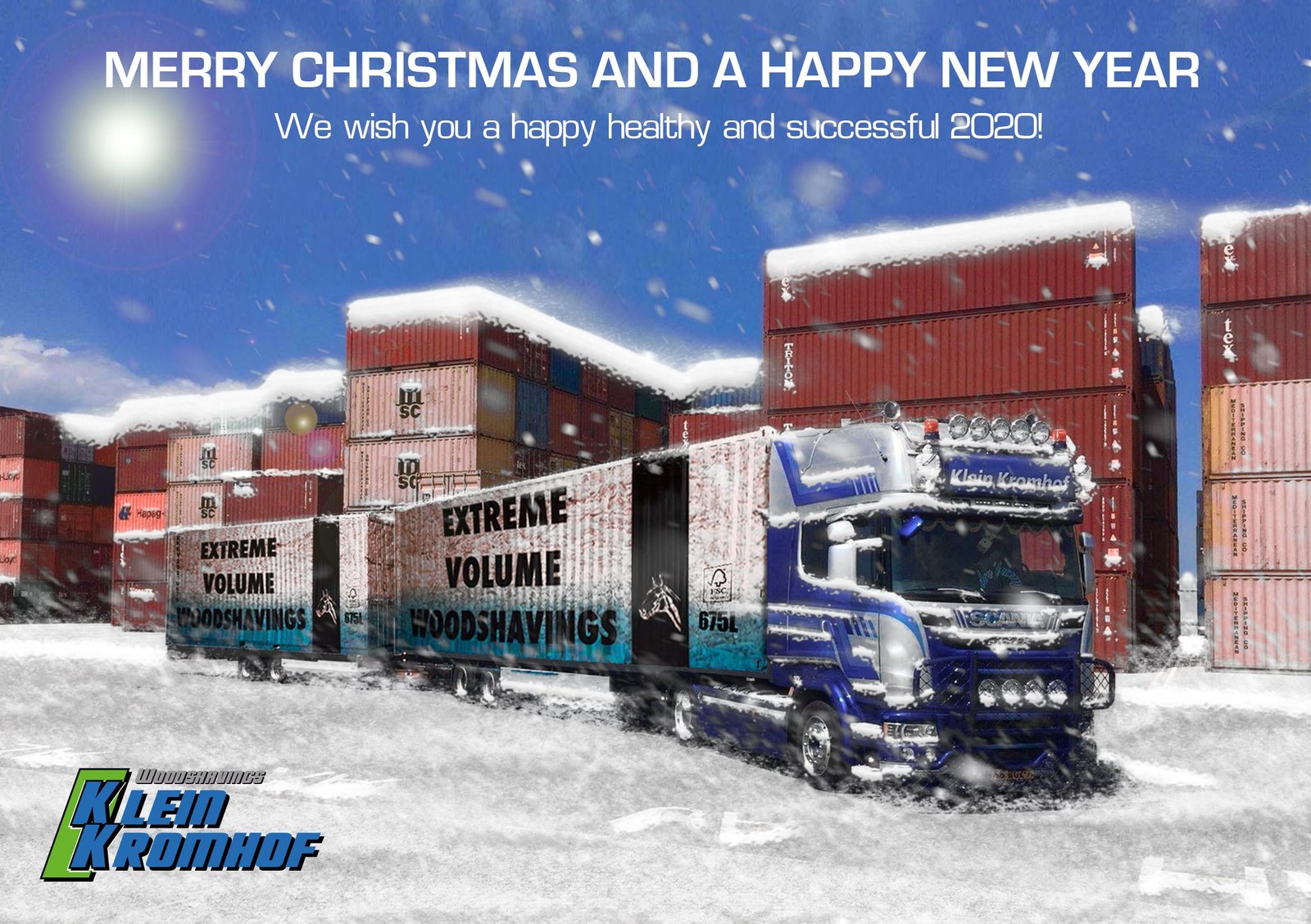 Klein Kromhof is wood shavings supplier of MONS JUMPING INTERNATIONAL (CSI*** – CSI** – CSI* – CSIYH*)
We wish all riders good luck! And your horses to enjoy the shavings ?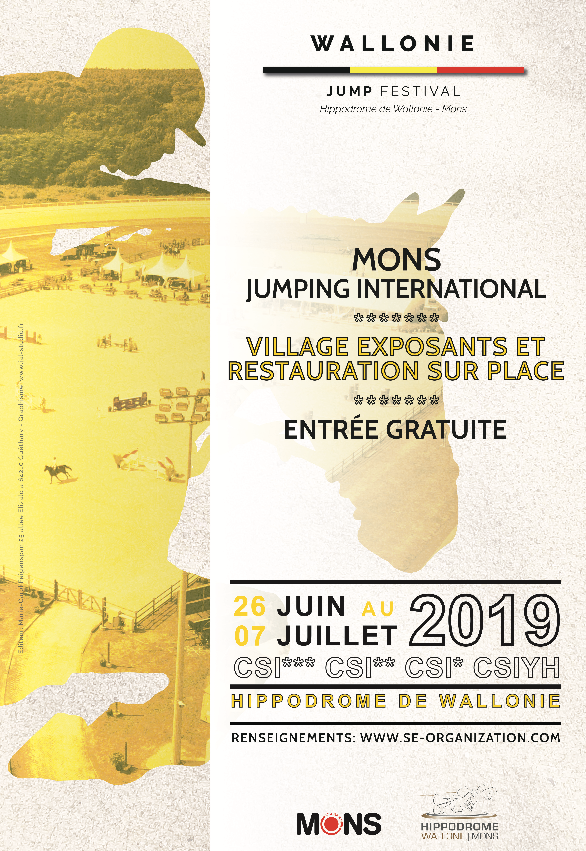 Season's Greetings
We would like to thank you for an amazing 2018. On to a great 2019! And wish you and your familiy a Merry Christmas and a Happy New Year. 

Klein Kromhof Wood Shavings tested in SGS laboratory.
SGS conducted tests on moulds in the shavings. Extensive tests were run on Aspergillus ssp. But research showed that Aspergillus ssp is not present in our wood shavings!
But what is Aspergillus actually? 
Aspergillosis in horses is a fungal disease caused by Aspergillus spp.
Aspergillus spp are very common in the environment, especially in mouldy feed and bedding. They are opportunistic pathogens and often cause disease in horses that are immunosuppressed from debilitating conditions (e.g., enterocolitis, septicemia, neoplasia, Cushing's disease, equine protozoal myeloencephalitis) or major surgery or that have been treated with immunosuppressive drugs. They can infect internal organs and the eye (Keratomycosis). (source: vetbook.org)
Want to get rid of flies in your stable?
HOW DO WE DISTINCT OUR PRODUCTS?
Extreme Volume Flybusters
Flybusters, known for the successful anti-fly control in stables, introduces a new animal bedding product together with Klein Kromhof Houtvezels! Together they developed the 100% dust-free and bacteria-free product Extreme Volume Woodshavings with Flybusters so that the stable stays fly-free from the bottom!
Months-long tests in different stables showed that the wood shavings do exactly what it is meant for: a super volume, large absorption capacity and a fly-free stable. It is important to say that Extreme Volume Woodshavings with Flybusters fully meets the requirements of the FEI.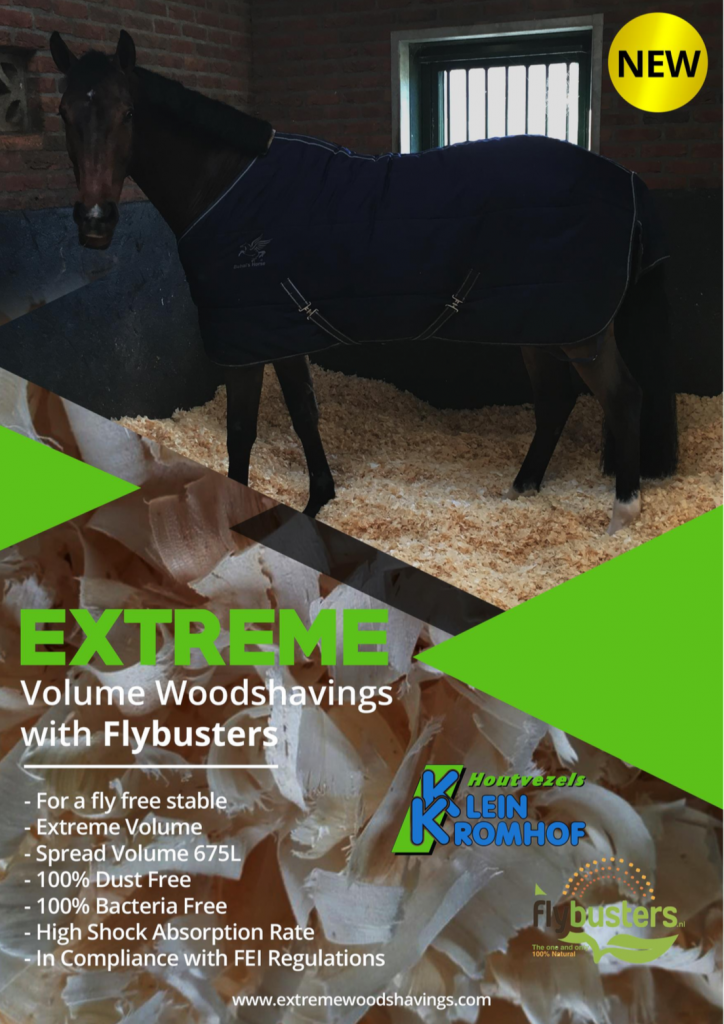 2017 is almost coming to an end! Therefore we want to wish everyone a Merry Christmas and a Happy New Year!
New Product photo's
New company video online! Watch here
Check out the Extreme Volume Woodshavings in your stable!
Want the best for your horse?
Expansion of our facility
Recently we started the construction of an extra production line.
We hope to finish everything by the end of the year, so we can boost production with the start of 2018!
On this page we will update you on the process!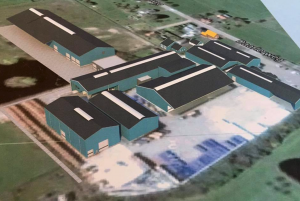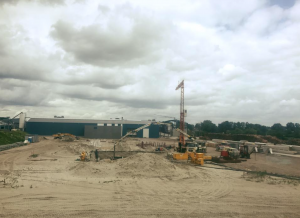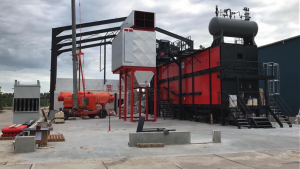 Classic vs. Extreme Volume
This is where the Extreme Volume Woodshavings make the difference!
The left bowl is filled with 400 gram classic shavings, whereas the right bowl is also filled with 400 gram, but the Extreme Volume version.
100% more volume, same weight!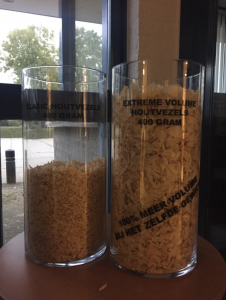 Left: classic vs. Right: Extreme Volume Woodshavings